Four websites, produced by Nogales Community Development, are presenting a more complete, accurate portrait of Nogales, Arizona, an energetic community where people from all parts of the globe live and work. The suite of interconnected, mobile-friendly websites are live.
A coalition of organizations called 'A Greater Nogales' collaborated on the four sites that are designed to serve as a reciprocating engine of community information and identity. They are aiming to change people's perception about Nogales by promoting facts, new perspectives, regional context and personal stories.
The coalition is comprised of Nogales Community Development, Greater Nogales Santa Cruz County Port Authority and Nogales-Santa Cruz Economic County Economic Development Foundation, three organizations that promote economic and community vitality in the region.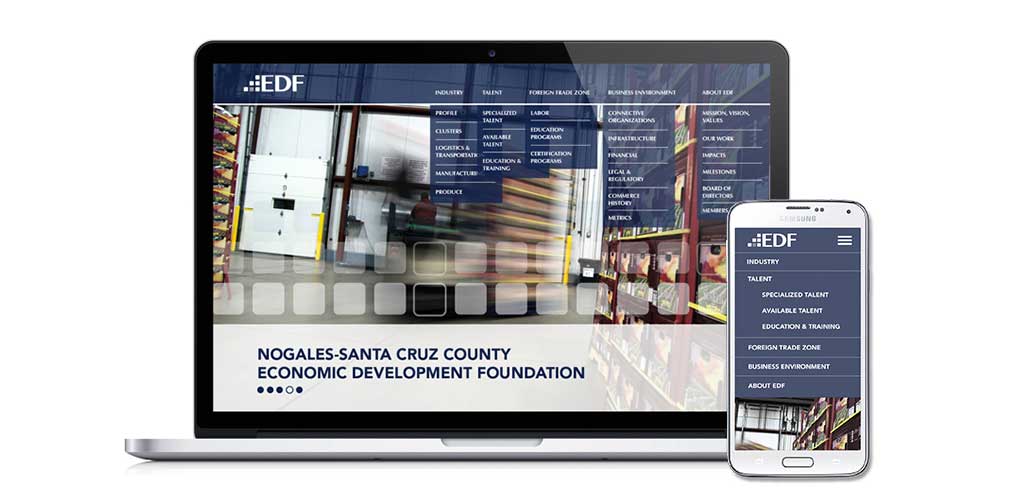 Terry Shannon, President for Nogales- Santa Cruz County Economic Development Foundation says, "The ultimate goal of 'A Greater Nogales' is to build community pride and attract more business to the region by creating new community context that underscores the advantages of business and life on the international border. Our international port city offers opportunities only found in culturally diverse communities."
Each organizational website provides three proof points of Nogales, Arizona's vitality via their complementary programs, services and tools. The websites amplify the impact of the participating organizations by interconnecting their missions and presenting clear and consistent communications to audiences on how to access available services and information.
Nogales USA serves as the capstone web portal, establishing the overall narrative and context for the community's position as a major international trade hub. Links between the sites connect visitors to specific content on regional equities:
Location in the heart of the West's commerce highway network
One of the largest commercial ports of entry in the United States
Robust economic engine in manufacturing and fresh produce trade
Foreign Trade Zone reduction in costs and geographic flexibility at the border
Investment capital in downtown Nogales incubation centers and 1 million square feet of new commercial warehousing
Longstanding culture of entrepreneurship
International business and lifestyle environment
High density and integration of federal agencies
Historic buildings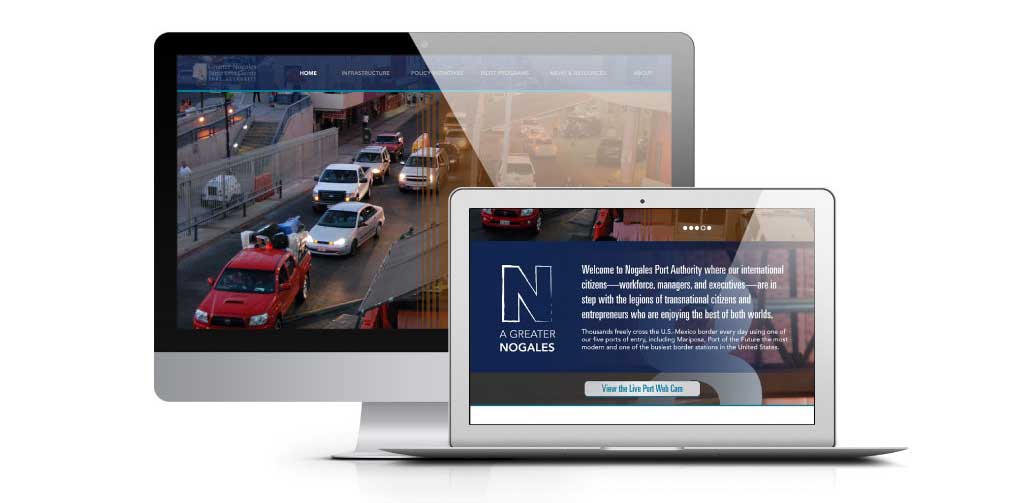 Guillermo Valencia, Chairman of Nogales-Santa Cruz County Port Authority says, "The underlying premise of 'A Greater Nogales' is that being on the border yields significant benefits: more interactions, movement, entrepreneurship and customers. Through the effort, we're leveraging our economic assets with programs and services that encourage innovation, economic well-being and community collaboration. We're improving our lives, attracting more investment and increasing our visibility."
'A Greater Nogales' was part of a 2-year planning and implementation process that involved multiple consultants. As part of the process, Nogales stakeholders worked with local consultants to develop a strategic brand guidebook, creative brand strategy, visual brand style guide, key messaging, a regional asset inventory and four mobile-friendly interconnected websites for 'A Greater Nogales.'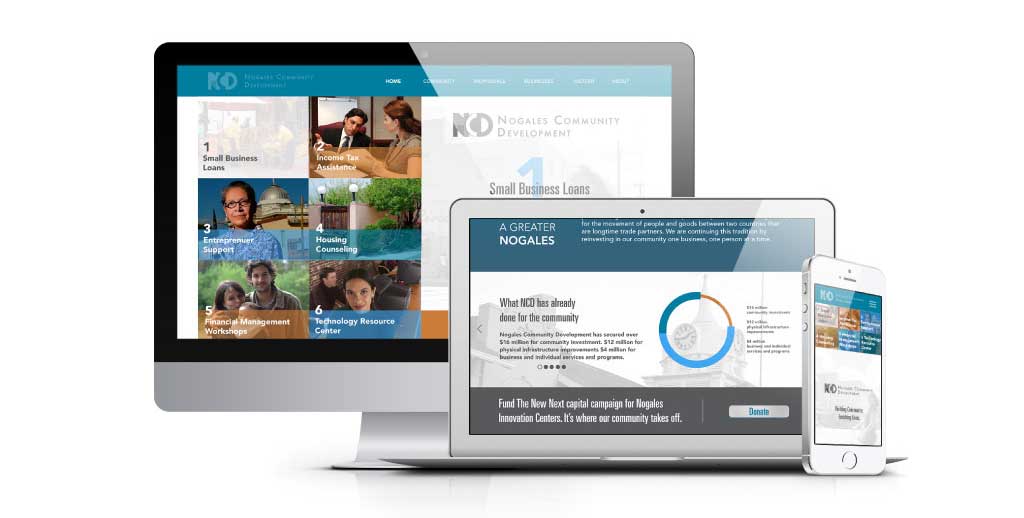 Nogales Community Development's Nils Urman says, "We developed this coalition to promote the valuable role Nogales plays in the global economy. Nogales, Arizona is a highly specialized international logistics and supply chain hub on one of the western hemisphere's most vital trade corridors. We want businesses to know that Nogales, Arizona offers extremely efficient, secure and low cost options for manufactured goods and produce."
Be sure to visit all four sites: NogalesUSA.com, NogalesCDC.org, NogalesPort.org and Nogales.com.