Web & Digital Marketing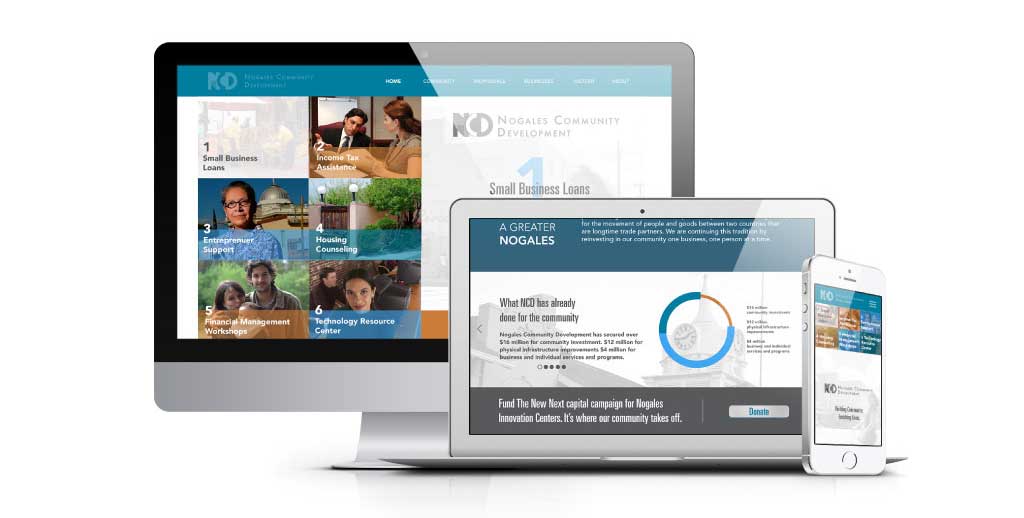 Community Development Websites
A Greater Nogales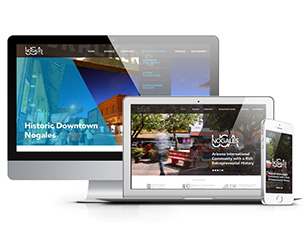 Four websites, developed by WestWordVision, are presenting a more complete, accurate portrait of Nogales, Arizona, an energetic community where people from all parts of the globe live and work. These interconnected, mobile-friendly websites are live at: NogalesCDC.org, NogalesUSA.com, NogalesPort.org and Nogales.com
Branded as 'A Greater Nogales,' a coalition of three organizations collaborated on the four sites that are designed to serve as a reciprocating engine of community information and identity. They are changing people's perception about Nogales by promoting facts, new perspectives, regional context and personal stories. Nils Urman, Interim Executive Director for Nogales Community Development Corporation, says that "'A Greater Nogales' branding supports the missions of the individual organizations while amplifying each other to support the whole community. This global approach is truly paying off for us."
---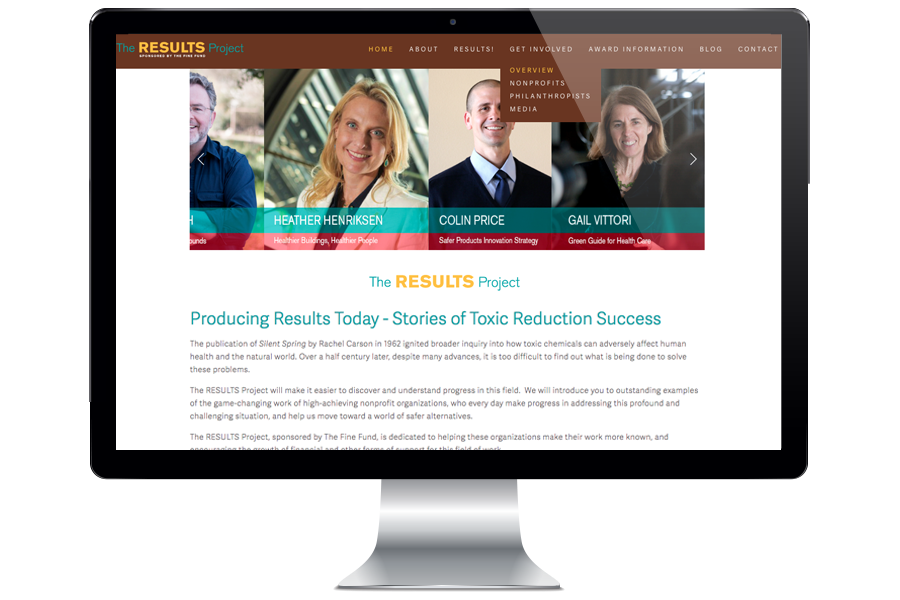 NGO & Social Impact Investor Website
The RESULTS Project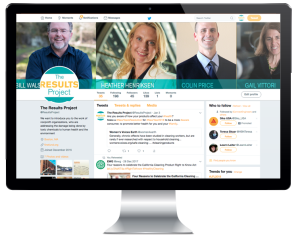 WestWordVision created a curated online storytelling platform for The RESULTS Project, a national initiative sponsored by The Fine Fund at finefund.org. The mission is to significantly increase support for high-achieving nonprofit organizations that are eliminating the prevalence of toxic chemicals in our products, buildings and natural environment. In addition to a website, The RESULTS Project uses social media, public relations and events to spread the word in markets across the country.
---

B2B Network Website
Health Product Declaration Collaborative
WestWordVision redesigned Health Product Declaration Collaborative's online brand to reflect the organization's position as the building industry's leading standard for reporting building product content and associated health information. Content was segmented for audience segments through key messages on sliders, a new navigational structure and call to action buttons. Interior pages were enhanced with colorful headers, icons and call to action buttons. A graphic brand guideline was created with an expanded color palette, fonts and graphic elements to enhance the visual brand.
---
Fine Art Company Website
Mat Bevel Company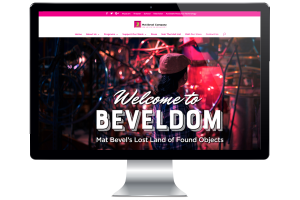 Branding a fine artist can be tricky. The key to branding work that is already visually appealing is to stay out of the way. Our website solution for Mat Bevel Company use large beautiful photos of the artist's work. Nonprofit organizations speak to many different audience types. WestWordVision's solution neatly offers pathways to funders, individual donors, fans and even shoppers using call to action buttons and multiple navigation menus.