Authentic Brand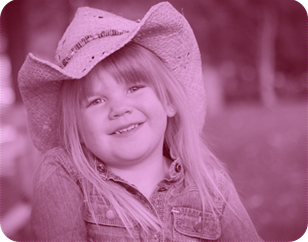 We develop an Authentic Brand from the inside out, starting with the inward life of an organization, then construct the public brand from that inward identity. We call this the "culture-brand connection." It's where reality matches perception. 
Often we start by tracking key events in the life of an organization using our Event Line tool. Once the Event Line is interpreted, we create a comprehensive database of brand assets. Then we select and use a reduced set of brand traits that closely align with key audience mindsets.
The benefit of constructing an Authentic Brand through the Event Line and Asset Inventory is that our research and database readily provide a wealth of key words and touchstones that can be searched and built into creative copy and design.
But we can discover facets of deep identity without the Event Line by defining a collective's predominant roles and contributions in relationship to its "self" and other major "players" within the larger system. 
To create the Authentic Brand, we infuse these unique attributes into a public persona that distinguishes the collective from any other. 
Before we implement the brand creative, we test the brand with outside audiences, including customers, using focus groups and other standard methods.
With an Authentic Brand, we are working with the deeper essence of the collective, a reflection of its character. Ideally, the brand can and should be infused into all communications channels and communicated to all internal and external audiences.
Tech Parks Arizona, University of Arizona's Research Parks: "Interactive Ground"
Our brand for Tech Parks Arizona was built from a deep understanding of the niche role that the research park plays in the region. We began our work with a self-reference platform considering the Parks regional contribution and intersecting regional audience motivations.
We realized that Tech Parks Arizona cultivates complex and often spontaneous connections among university, industry and community, ensuring that partners accomplish together more than any individual partner could accomplish alone. By offering its know-how, facilities and resources, Tech Parks Arizona provides the right conditions for technology to thrive.

Our brand was constructed to communicate that the benefit of these synergistic regional relationships is development of more technology assets that the region delivers worldwide.
The Interactive Ground brand was developed in partnership by WestWordVision, Caliber Group and Ridgewood Associates. 
State of New Jersey, New Jersey Institute of Technology's Manufacture NJ Initiative: "Ready For A Revolution"
Our brand for New Jersey's Advanced Manufacturing talent network was based on the simple fact that the face of manufacturing is rapidly changing. Technology and the global economy, as well as shifting market forces, are driving these changes.
In order to understand the talent gap, we interviewed a broad stakeholder base of manufacturing leaders to gain a clear picture of the situation.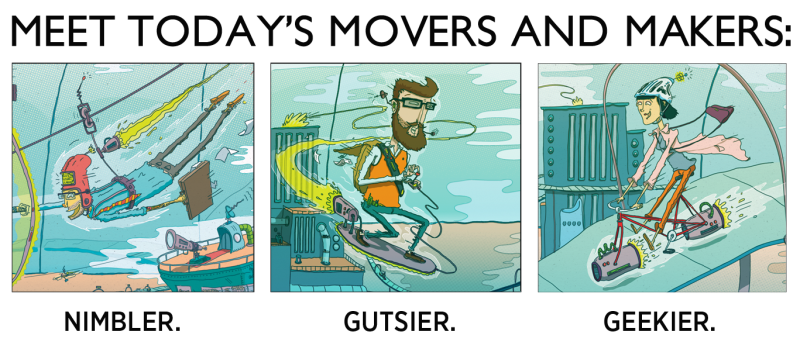 Our brand was honest and straightforward, coming from the voice of private sector leaders who helped construct the self-reference platform: "New Jersey is in the midst of a revolution in manufacturing, but we can't start the revolution without young people. We're looking for nimbler, gutsier, geekier collaborators to help us rewire our industries, our companies, our products and our brands. The software, hardware and electronics used in manufacturing are changing and so are the skills required for young people thinking about what career path to pursue. We offer well-paying career opportunities in a high-tech, creative, global economy. Come help us chart the future of manufacturing."
Town of Marana, Heritage Project: "Where Old Tracks Break New Trails"
Stakeholders in Marana knew that the community's heritage was a valuable resource and so included it as one of five strategic focus areas. The community understood that its future would prove to be richer and better thanks to Marana's knack for turning unexpected challenges into opportunities. 
As project lead for Marana Heritage Project, we constructed an Authentic Brand based on the area's historic prime position along an ancient trade corridor.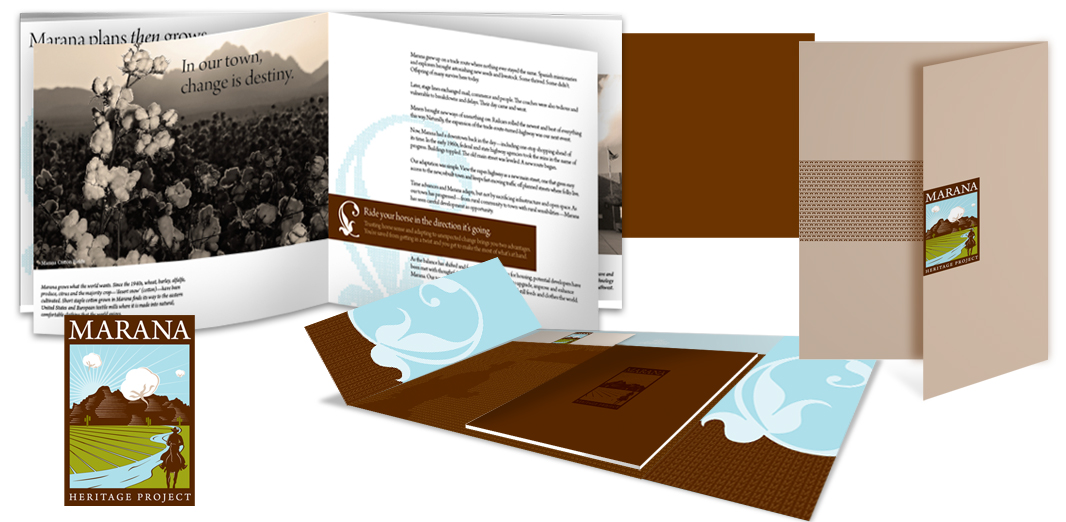 Using Event Line historical context and broad community stakeholder wisdom, we identified and mapped six defining personality traits that formed the basis of our community identity.
The upshot: Marana is revealing to the world a showcase for controlled, visionary growth. It Authentic Brand, created from its heritage and inheritance, is setting it apart from neighboring towns and cities. Most of all, our Marana brand points the town toward its destiny as a destination, a wide open place where American Western heritage and rural ways live within a short distance of cities but a world apart from them. 
Back to Tools