Agenda Activation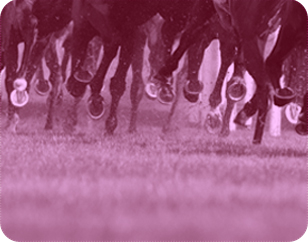 Defining the agenda for a collective begins with understanding its mission and purpose, discovering what the group really believes in and why it is carrying out its work. 
Once the agenda is clear, there is a logic platform exposed, based on that belief system that will bring others on board. WestWordVision activates life within collectives, who then use that energy to grow their capacity so they can accomplish more for communities, regions, industries and even the planet.
Agenda Activation puts into gear the engine of change that will drive the movement forward. We often convene with a client leader and interview various representatives in the collective to provide input on gaps, actions, tools, messages and desired outcomes of the agenda. We organize the agenda strategy with corresponding actions, a project leader, deliverables and dates. 
Communications inevitably become part of the agenda rollout. A narrative or story tool is a powerful way to carry out an agenda to a broader public.
State of New Jersey, NJIT's Manufacture NJ: "Advancing U.S. Manufacture Production"
U.S. manufacturing production is a matter of national security and economic competitiveness. But there is a skills gap between the number of available jobs in advanced manufacturing and the number of workers who are qualified and interested in those advanced manufacturing careers.
While nearly 90 %of Americans believe tradespersons are important to our economic prosperity and to our standard of living, only one in three parents would encourage their child to pursue work in the trades.
There is a perception gap between what young people think manufacturing is and what it actually is today because of advancing technology and the expanding global economy.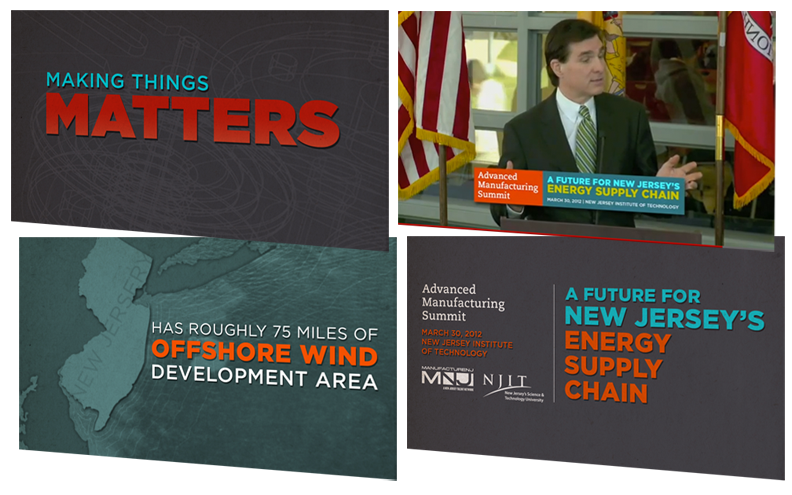 To address these gaps between skills and available jobs, and between perceptions and reality, we collaborated with ManufactureNJ to develop a plan that enlisted statewide stakeholders in strategic action and key message development.
The agenda was rolled out in two videos and on a website. The first video was developed to advance New Jersey energy manufacture production to leaders in education, industry and government. It underscores why U.S. manufacture production is critical and how New Jersey is already advancing manufacturing in the Energy Sector. Watch the video.
The second video was created to educate middle and high school students about careers in manufacturing. The New Jersey Department of Labor is using our video as the basis for attracting young people into manufacturing careers. Watch the video.
Tech Parks Arizona, UA's Research Parks: "Advancing Communities of Innovation"
The Office of University Research Parks (OURP, now Tech Parks Arizona) is one southern Arizona largest employment centers, with over 40 companies and organizations with over 7,000 employees. The Tech Park has an economic impact of nearly $3 billion a year in Pima County.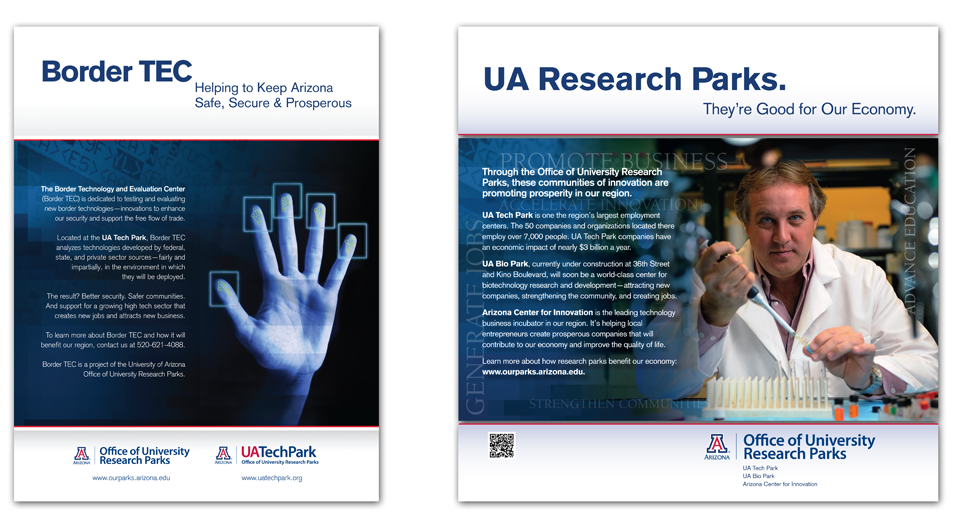 To place this impact in context, we created a self-reference platform that mapped relationships within OURP as well as its relation to its business units: UA Tech Park, Arizona Center for Innovation and UA Bio Park. We then mapped the institution's value to the University of Arizona as well as to other entities in the region using the direct impact that each of the OURP organizations has on the region's economic wellbeing.
This work confirmed and displayed the underlying premise: OURP plays a major role in regional development through three thriving Communities of Innovation that support the creation and commercialization of new technologies, from the laboratory to the marketplace. 
The agenda was activated through print advertising and PowerPoint presentations to various audiences.
The Southwest Center: "Advancing Southwest Food & Water Sustainability"
This magazine-style publication underscores the state of our U.S.-Mexico shared bi-national region's food and water system. A series of short, first person essays serve as a snapshot on specific food issues, which give readers greater knowledge about the source of their food and about the U.S./ Mexico food chain ecosystem.
Focusing on both sides of the border, the writers put into context the complex concept of a bi-national food system shedding light on security, interdependence, disparities and climate change as well on the opportunities to engage in the reconstruction of a more resilient borderlands food system.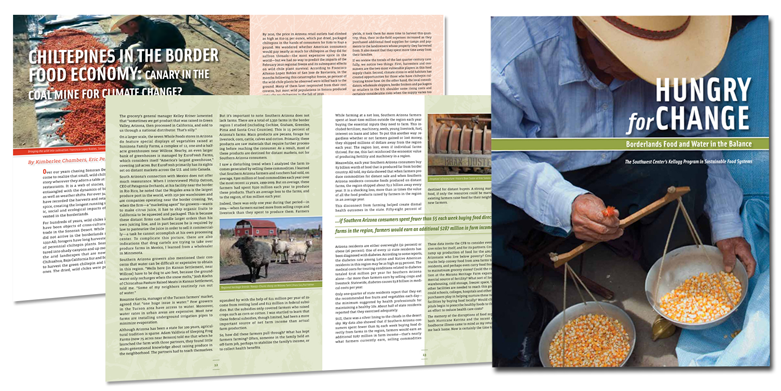 To advance this important agenda, we worked with Gary Nabhan at the University of Arizona's Southwest Center to place the issue in context. Our "Hungry For Change" theme and graphic narrative provided snapshots from the borderlands food system, a food system that is local to us, but has global implications if there is an interruption in the food system's functionality. With a perfect storm of events, including climate change, the system could be in jeopardy.
TRE Networks, PENN State Regional Development: "Advancing U.S. Global Competitiveness Through Regional Collaborations"
TRE Networks is non-profit that is developing a national system of transformation to build prosperous regions across the United States and accelerate US competitiveness through innovation.
Using collaborative networks and place-based advantage, TRE Networks is at the forefront of developing thriving environments across the country that grow innovative businesses, creative hot spots and dynamic enterprise clusters.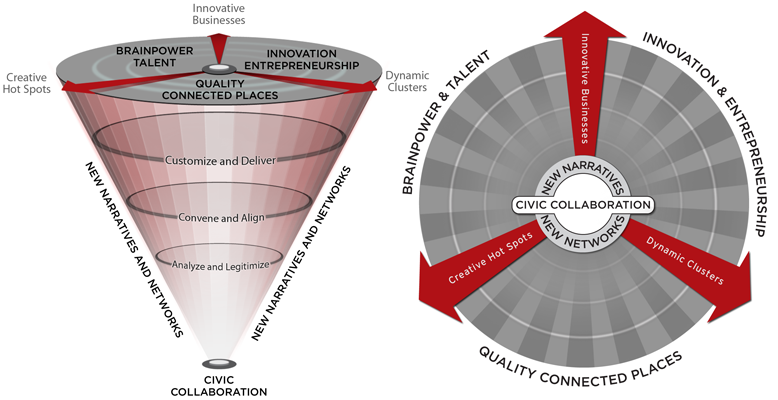 To advance the TRE agenda, we developed a self-reference platform with well-defined roles among entities in any economic system. We identified the organization's belief system, developed strategic messages and mapped important new models.
Back to Tools