Set Yourself On A Powerful Course.
Genis Factor® goes beyond "core values" to help build thriving organizations and successful brands.  Genis Factor®, uncovering more of the essential attributes that define your culture, unify it and set it apart from any other. 
Genis Factor® will help your collective reach its greatest potential by leveraging three important, but often overlooked attributes—your intellect, personality, and energy. You will discover your most attractive and authentic traits and tap into the ways in which your culture is consistently original and imaginative. Your relevance and value in the world will come into clear focus, guiding your path forward.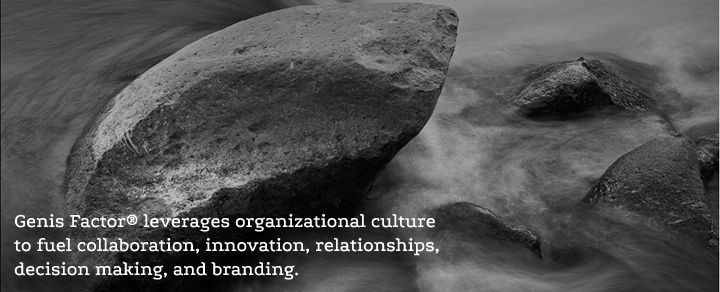 Genis Factor® will give your organization or community:
Greater confidence, cohesiveness and purpose
New assets, products and opportunities
Character-rich branding
Deeper audience connections and business relationships
Sustainable, informed decision-making
Enhanced self-knowledge and success
If you embrace your culture your organization or community will experience a more fulfilling, prosperous and authentic life.